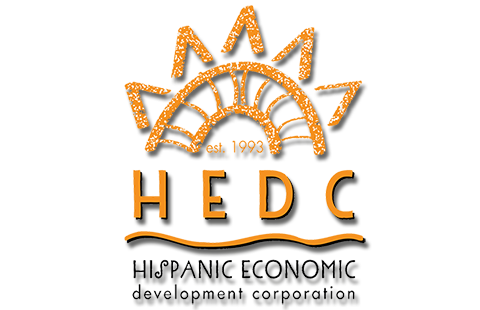 About Us
We are the HEDC
About HEDC
The Hispanic Economic Development Corporation of Greater Kansas City (HEDC) was established in 1993 and is a certified 501(c) 3 not-for-profit Community Development Corporation (CDC). Founded for the purpose of developing and implementing economic development initiatives that would positively contribute to the quality of life for Latinos in the Greater Kansas City Area, HEDC utilizes its designation as a CDC to access various resources and tools while creating partnerships that allow the organization to continue to positively impact the communities it serves.
While the HEDC service area is on both sides of the state line, a majority of clients come from Jackson County in Missouri and Johnson and Wyandotte Counties in Kansas.
MISSION STATEMENT
The Hispanic Economic Development Corporation is dedicated to improving the lives of Latinos within the greater Kansas City area. HEDC achieves this through business development and economic and community wealth creation initiatives.
VISION
The Hispanic Economic Development Corporation will become the finest institution of our kind in the nation; An institution that significantly contributes to enabling the Latino community to realize its full participation in the American dream; and An institution whose members care deeply about each other, their community, and their dreams.