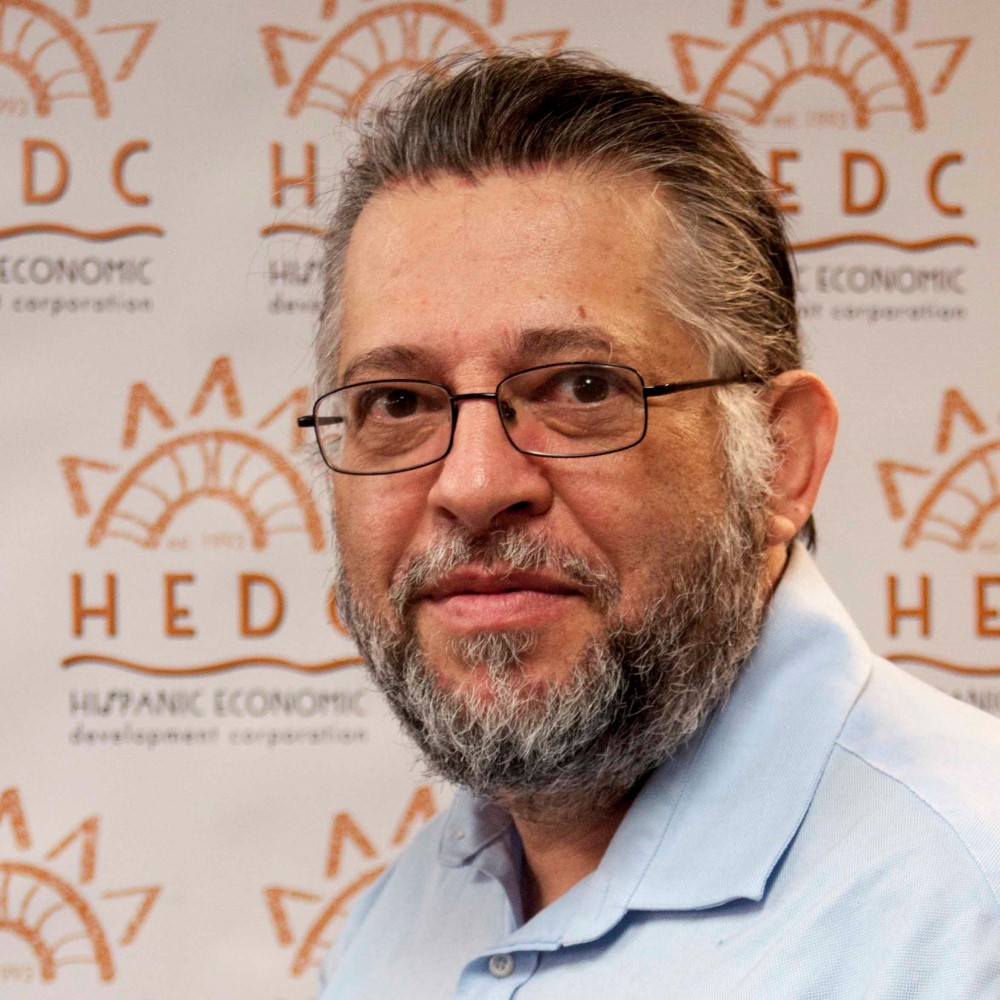 Gabriel Fumero
Digital Literacy Program Manager
There are three passions that define Gabriel:
– A fascination with technology. The speed of change experienced by society is no secret to anyone. Jobs, institutions, the ways of doing business and our personal routines are affected and forced to adapt to new technologies. As the Manager of the Digital Literacy Program, I am constantly adapting new content, new ways of learning and, above all, new ways of collaborative work that allow us to assimilate these great changes in a positive way. 
– A love of reading. When I read mythology it's like using a mirror that helps me see who I truly am. Science fiction and technology books confirm the power of our creativity. The texts of poetry and art help me to believe that we are all capable of offering beautiful and sometimes magical things. When I read I keep the necessary silence to listen attentively to my interior self and to the wisdom expressed by humanity throughout history. 
– A commitment for justice and for change. I am happy to lead a program that forces me to change daily and allows me to contribute to the personal and professional development of both individuals and communities. I celebrate positive change, because it is the proof that we can do everything ever better, that we can reinvent both ourselves and what we do to contribute to justice and equity.
Education:
– MA in Education, New Media Design and Production
California State University, Los Angeles, CA – 2009
– MA in Education, Computer Education and Technology Leadership
California State University, Los Angeles, CA – 2008
– Certificate Program in Computer Education in Schools
California State University, Los Angeles, CA – 2008
– Bachelor of Education and Instructional Technology
Instituto Universitario Pedagógico de Caracas, Caracas, Venezuela 1987